The Happy Sad and Day Dream
---
Based on the play by Ken Urban, The Happy Sad is a feature film that follows two couples—one black and gay, one white and straight—whose lives become intertwined as they create new relationship norms, explore sexual identity and redefine monogamy. An official selection of Frameline37 and Outfest, The Happy Sad juxtaposes the storylines of these central characters to highlight the ethical dilemmas facing men and women who are trying to create new ways to be in a loving relationship, while recognizing that monogamy might not be for them.
Day Dream re-imagines the lives of two musical legends: Buddy Bolden, the New Orleans-based forefather of jazz who spent the last twenty-four years of his life in a mental institution, and Billy Strayhorn, the openly gay composer of the 1940s and '50s who wrote many of Duke Ellington's classic songs. Dreamlike and impressionistic, the film allows the two central characters to interact and comment on each other's lives and in turn come to grips with their own internal struggles and romantic desires. As the film alternates between Bolden and Strayhorn, parallels between them start to emerge in their quests to find emotional and professional fulfillment within the confines of the music world, and the narrow expectations placed on African American men.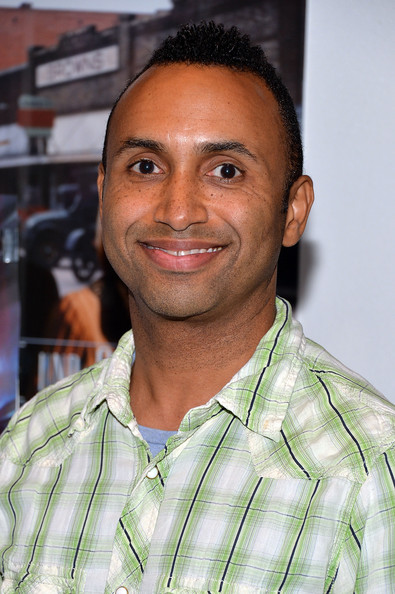 Rodney Evans
Brooklyn, NY
Rodney Evans has spent the past fourteen years creating films and videos that explore the intersection of race, class, sexuality and history in the lives of African Americans. He is the recipient of The Independent Feature Project's Gordon Parks Award for Screenwriting for his screenplay, Brother to Brother. He also received funding from The Independent Television Service, The Jerome Foundation, The Rockefeller Foundation and The National Black Programming Consortium towards the writing and production of that project. Brother to Brother premiered at the 2004 Sundance Film Festival, where it won the Special Jury Prize in Drama. The film had its European premiere at The Berlin International Film Festival in February 2004 and was nominated for four Independent Spirit Awards including Best First Film and Best First Screenplay. Evans's new short film, Billy and Aaron, premiered at the 2010 Tribeca Film Festival. Evans was a Guggenheim Fellow for 2008/09.
---