Jennifer Reeder is a filmmaker and activist who constructs personal stories about trauma and coping.
Artist Bio
---
Knives and Skin is an experimental feature film told through multiple characters during the aftermath of a young girl's disappearance in a rural, racially diverse town in Ohio. It is a deadpan glimpse into the lives of both teenagers and adults, all looking for love and validation, equally self-conscious and self-absorbed. In the aftermath of the disappearance, as secrets are revealed, it is the teenagers, not their parents, who rise above and come together as a means to heal and move forward, rebelling against a social structure that dictates their behavior. In the painful process of shedding adolescence, these unwitting feminists empower themselves and each other.
---
Jennifer Reeder presents As With Knives and Skin at the 2015 Creative Capital Retreat
---
Project Updates
As With Knives and Skin will screen at Berlinale in 2019.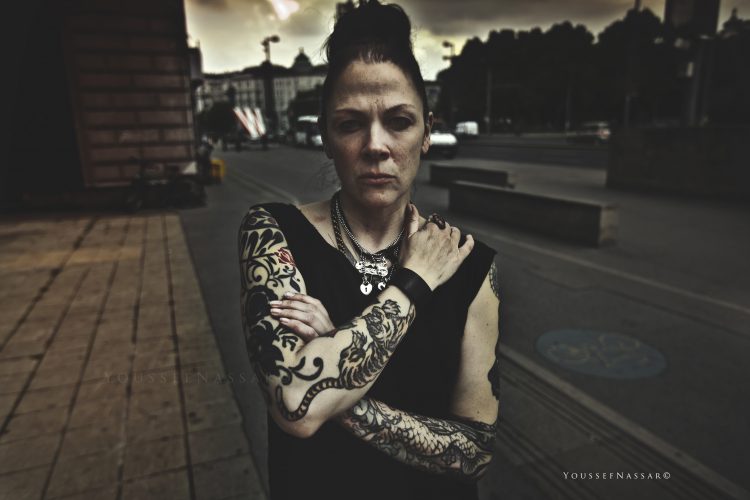 Jennifer Reeder
Hammond, IN
Jennifer Reeder is a filmmaker and activist from Ohio. She constructs personal stories about trauma and coping. Her award-winning narratives are unconventional, borrowing from a range of forms including after school specials and amateur music videos. She has made over 44 film/video projects and written 14 scripts and her work is shown consistently around the world. Her multiple award-winning film A Million Miles Away, will screen at the 2015 Sundance Film Festival. Her upcoming film, Blood Below the Skin, won production awards from both the Indiana Arts Commission and the Sarah Jacobson Film Grant and will world premiere at the 2015 Berlin Film Festival. She founded a social justice initiative called Tracers Book Club, which will host three events in early 2015 at the MCA in Chicago and was awarded a Propeller Grant.
---
---
Events