Elizabeth Streb is an American choreographer, performer, and teacher of contemporary dance.
Artist Bio
---
Action Heroes includes extreme action works derived from classic stunts. Working with the Espana Circus Family, a group that integrates traditional circus arts with wild action like rodeo and kung fu film stunts, Action Heroes attempts to find the universal actions that transcend class, adopting movements associated with the circus and fusing them with movement associated with high-risk sports.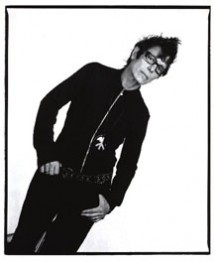 Elizabeth Streb
Brooklyn, NY
Elizabeth Streb is a recipient of the John D. and Catherine T. MacArthur Foundation 'Genius' Award (1997) and a member of the New York City Mayor's Cultural Affairs Advisory Commission. She holds a Master of Arts from New York University and wrote the book STREB: How to Become an Extreme Action Hero (2010, Feminist Press). In 2003, Streb established the STREB Lab for Action Mechanics in Brooklyn, NY. In 2011, the STREB company performed sold-out shows at the Park Avenue Armory in New York City, the Whitney Museum of American Art's downtown groundbreaking, and at the River to River Festival. STREB was commissioned by the London Organizing Committee of the Olympic and Paralympic Games and the Mayor of London to participate in the London 2012 Cultural Olympiad. On One Extraordinary Day (July 15, 2012), from dawn to midnight, STREB dancers performed 7 action events across major London landmarks including the Millennium Bridge, Trafalgar Square and ending with HUMAN EYE, where 32 daring STREB Action Heroes performed a spoke-dance on the towering, iconic landmark of The London Eye.