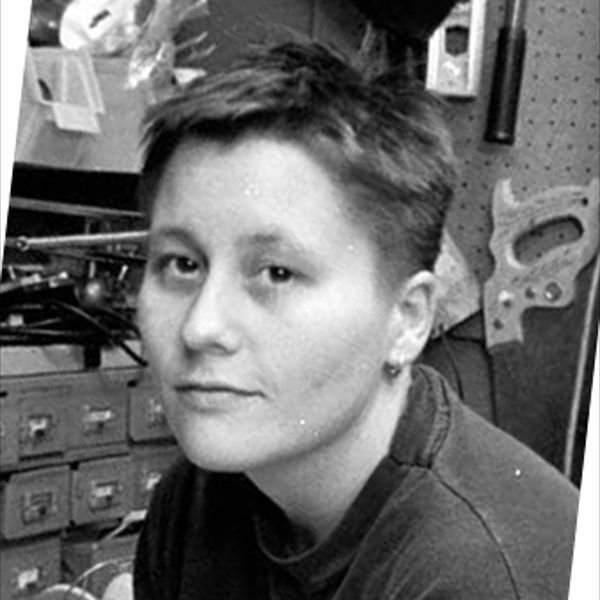 Paula Durette
Fresno, CA
Paula Durette is a California-based experimental filmmaker. Her films have screened at many domestic film festivals and at the London Gay and Lesbian Film Festival, New Zealand's OutTakes Gay and Lesbian Film Festival, and throughout Australia and Europe. Durette's previous animation, Ladies Tea won First Prize in the Small Length Category at the 2002 Xfest at Sarah Lawrence College. She has also received a fellowship in imaging and digital arts from the Architecture firm RTKL Associates, and her film In the Center of These Things was awarded finishing funds from Filmmakers Anonymous. Durette received both her MFA and BA in Imaging and Digital Arts from the University of Maryland. She teaches at Johns Hopkins University and several other local institutions.
Long Pink Coats and Harleys
---
Long Pink Coats and Harleys is a 15-minute experimental digital animation that explores the difficulties associated with being a lesbian, gay, bisexual or transgender youth. Combining Czech-influenced puppet animation with traditional character segments, Durette's film centers on a young girl whose feelings are in conflict with the socializing forces of early-childhood education. The main character's impressions are presented against a background of clinical, psychological data about class constraints, gender roles and common diagnoses of children's behavior. Approached humorously and empathetically, Long Pink Coats and Harleys is geared toward both LGBT film festival audiences and educational activists.