Byron Au Yong is a Chinese-American composer who creates work where the American Dream and sustainability play vital roles.
Artist Bio
---
Stuck Elevator is a comic-rap-scrap-metal-opera prompted by the real-life experience of a Chinese restaurant delivery man who was trapped in an elevator in the Bronx for 81 hours. Working at Happy Dragon Restaurant, he pays a $60,000 debt to smugglers for his passage from China to the United States, from a country touted as the next global economic superpower to a country founded on the ideals of democracy and freedom. The show provides a personal entry point to thinking about and discussing topics that include immigration, labor, China, family obligation and fortune cookies for an undocumented immigrant/indentured slave in 21st-century America.
Byron Au Yong
San Francisco, CA
Born to Chinese immigrants in Pittsburgh and raised in the Pacific Northwest, composer Byron Au Yong creates work where the American Dream and sustainability play vital roles. Au Yong collaborates across cultures and disciplines paying attention to the ways people connect with the places they call home. Examples include Mò Shēng 墨声 Ink Sound at the Frye Art Museum, and Stuck Elevator. Multimedia installations such as Piano Concerto–Houston and YIJU 移居 combine local and global currents as well. Site-responsive projects include Kidnapping Water: Bottled Operas, Occupy Orchestra 無量園 Infinity Garden, Salt Lips Touching, and TURBINE.
---
---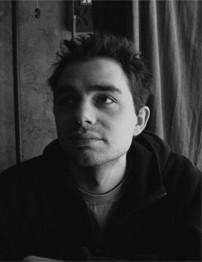 Aaron Jafferis
New Haven, CT
Aaron Jafferis is a poet, librettist and performer. His works include the libretto for the hip-hop musical Kingdom, the solo theater work No Lie, and the play Shakespeare: The Remix. His poetry has been performed by the dance company Urban Bush Women and has appeared in many publications, including The Nation and Northeast Magazine. He has performed his work at the Kennedy Center and Madison Square Garden, among other venues. Jafferis's awards include a 1997 National Poetry Slam Championship and a 2008 Richard Rodgers Award from the American Academy of Arts and Letters. He studied at the Universidad Nacional Autónoma de México and received his MFA in musical theatre writing from NYU.
---