---
Creative Capital's programs are made possible by generous donations from our Board of Directors, National Advisory Council, and other individuals, and with major support from
---
Founding Supporter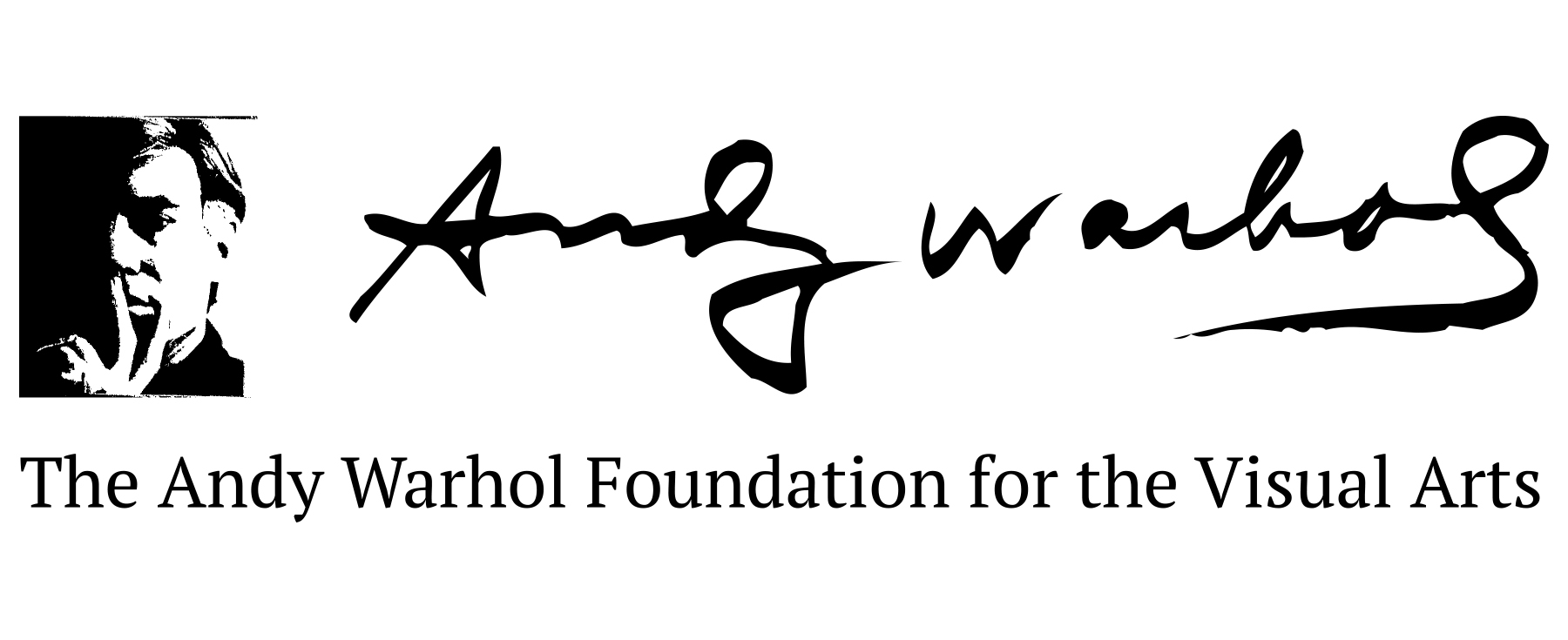 ---
Lead Supporters
---
Additional Support
Theo Westenberger Estate
National Endowment for the Arts
City of New York Department of Cultural Affairs
Anonymous
Lily Auchincloss Foundation, Inc.
Catto Shaw Foundation
California Community Foundation
---
C3 Fund
The Creative Capital Community Fund pools individual contributions of all sizes to support groundbreaking artists. An asterisk (*) indicates that the person is a Creative Capital Awardee.
Investors Circle
Agnes Gund
Alejandro González
Bill and Helena Foulkes
Compound Long Beach
Hilary Bates
Laura Lee Brown and Steve Wilson
Isa Catto and Daniel Shaw
Jeffrey Soros
Joseph Melillo
Lyda Kuth
Matthew Moore*
Margaret Silva
Reginald Browne
Stephen Reily
Tamara Bates and Jacques Shepherd
The Home Depot
Toby Devan Lewis
Wanda Kownacki
Seed
Brooke Barzun
Sunny Bates
Michele Brazil
Sylvia Golden
David Howe
Rose Kuo
Penny Lane*
Nion McEvoy
Marquise Stillwell
Friends & Family
Lori Abrahamian
Daniel Abrahamson
Manuel Acevedo
Genisa Aguilar
Krystyna Ahlers
Francheska Alcantara
Cory Arcangel*
Edgar Arceneaux*
Kathryn Arnold
Robert Baker
Parisa Barani
David Barry
Paul Beatty*
Laurel Beckman
Nathalie Benareau
Johann Benichou
Jamie Bennett
Sally Berger
Ajay Bhandaram
Heather Bhandari
William Biddy
Susan Bodine
Sarah Boggess
Alicia Boone
Loris Bradley
William Bragin
Moira Brennan
Sharon Bridgforth*
Nathan Bright
Michael Broussard
Linda Brumbach
Nicola Bullock
Kent Burkhardsmeier
Teonia Burton
Cornelia Carey
JoAnn Castillo
Zachary C Chan
Juan William Chávez*
Tiberiu Chelcea
Catharine Clark
Adam Clay
Michelle Coffey
Liz Cohen*
James Cole
Geraldine Craig
Maria Cristina Jadick
Federico Cuatlacuatl
Michelle Daly
darke
Aimee Davenport
Susan Delvalle
Rachel Denny
TerrieLynne Devonish
Natalie Difford
Margaret Doyle
Hasan Elahi*
Sean Elwood
Jasen Emmons
Emilyn Eto
Rafael F
Cristina Fekeci
Ronald Feldman
Eileen Fisher
Randi and Bob Fisher
Melanie Flint
Elizabeth Folk
Fabian and Kristen Fondriest
Yance Ford*
Joanna Futral
Michael Gibbons
Gary Good
Alice Gray Stites
Annie Han*
Brian Harnetty*
Rachael Harris
Kelly Heaton*
Lisa Heller
Salvador Herrera
Richard Herskowitz
Faylita Hicks
Amanda Hinnant
Taylor Ho Bynum*
Louis Hock
Kristin Horn
Edric Huang
Tao Huang
Kevin Huynh
Lewis Hyde
Ekene Ijeoma*
Olukemi Ilesanmi
Kendra Ing
Stephen Jackson
Colleen Jennings-Roggensack
Junyan Ji
Chenhong Jiang
Curtis Johnson
Tomiko Jones
Emil Kang
Colleen Keegan
Liz Keim
Jim Kempner
Jeffrey Kent
Nancy Keystone
Sabrina Kiamilev
MaPó Kinnord
Allen Kleinman
Alexander Knight
Jonathan Kurland
Young Jean Lee*
Jae Rhim Lee*
James Lees
Sean Leffers
Minnie Leggett
Jennifer Lepore
Ruby Lerner
Seymour and Carol Levin
Ann Levy
Robyn Linden
Kristen Linton
Andrea Lorick
Bernard Lumpkin
Gemma Lury
Dana Lyn
David M. Wilson*
Scott Macaulay
Ann Manikas
Gaetana Manuele
Michelle Marrion
KC Maurer
Tatiana McCabe
Nicole McCann
Jennifer McGregor
Kali Meeks
Yu Mei
Michael Menchaca
Nina Menkes*
Robert Mersky
Daniel Mihalyo*
Jelayne Miles
Meg Miles
Marisa Morán Jahn*
Shana Moulton*
Mark Newport
Shaun Newport
Kathleen O'Grady
Sibyl O'Malley
Jennifer Odem
Jeanine Oleson*
Cynthia Oliver*
Sagrario Oquet
Sheryl Oring*
Jun Ouyang
Katie Paige
Anne Patterson*
Vesna Pavlovic
Mariah Peebles
Lorelei Pepi*
Antonia Perez
Alexander Pettit
Lisa Philp
Ajinder Plahey
Danielle Prados
Mollie Quinlan-Hayes
Nicole Raymond
Maureen Reardon
Michael Rees*
Alisa Regas
Regina Reichert*
Lynn Rippy
Alissa Roath
Susan Robb*
Jennifer Roberts
Ana Ofelia Rodriguez
Nelly Rosario*
Daniel Bernard Roumain*
Meridel Rubenstein
Pamela Ruggio
Joangenira Sanchez
Magda Schaler-Haynes
James Schamus
Melissa Schultz
Zhenhai Shen
Alexandra Siclait
Leigh Silverman
Leslie Singer
Wen Sizemore
Kerry Skarbakka*
Rafael Soldi
Misael Soto
Jason Spinell
Stacey Steers*
Margaret Stewart
Catharine Stimpson
Edward Sun
Jane Sun
Fargo Tbakhi
Marissa Tice
Margaret and Robert Tranbaugh
Susan Tranbaugh
Emmanuel von Arx
LeAnne von Aschwege
Victoria Walchak
Bill Washabaugh
Marie Watt
Shirley Watts
Deke Weaver*
Ava Wiland
David Wilson*
Jonathan Winn
Kai Wu
Meiping Yuan
Pamela Z*
Freya Zinovieff
Marina Zurkow*
---
In Memory Of
We welcome donors to make contributions to Creative Capital in memory or in honor of others.
Suzy Delvalle in memory of Creative Capital Awardee Barbara Hammer.
Ajay Bhandaram in memory of Camacho Bhandaram.
Daniel Bernard Roumain* in memory of Creative Capital Awardee Homer Avila.
Gaetana Manuele in honor of Larissa Lury.
Gemma Lury in honor of Larissa Lury.
MaPó Kinnord in memory of Marjorie Robinson.
Marina Zurkow* in honor of Una Chaudhuri.