Symphony of Tin Cans is an electronic operetta chronicling a day in the life of a small Yemeni city. Centered on the story of a rebellious woman who rejects an arranged marriage, the work melds traditional Yemeni music with hip-hop, dub, and other contemporary forms. Once an important seaport and transfer point among travelers and merchants from several regions of the world, Yemen has a distinctive musical history; the compositions in Symphony of Tin Cans embraces and reflects that lineage. The work includes comedic "ballads" sung by individual characters as well as multi-voiced choral sections set to a mix of live loops and acoustic instruments.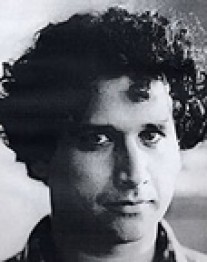 Barak Marshall
Los Angeles, CA
Choreographer and vocalist Barak Marshall was born and raised in Los Angeles. Since 1996, his work has been presented at Tel Aviv's Shades of Dance Competition, the Bagnolet International Competition, the Berlin Festival, Hamburg's Sommer Theater Festival, Lyon's Biennale de la Danse, and the Théâtre de la Bastille in Paris. Marshall was the choreographer for the Habima Theater's production of Dybbuk, and has created several works for the Batsheva Ensemble, where he was the company's first ever resident choreographer. He has also created works for the Israel Festival, London's Transitions Dance Company, and the Philadelphia-based Philadanco Dance Company. As a vocalist, Barak has performed with Yo-Yo Ma and the Silk Road Project, the Los Angeles Jewish Symphony, and the Yuval Ron Ensemble. His awards include the Bonne Byrd Award for New Choreography and the National ADAMI Award.
Tamir Muskat
Tel Aviv
Born in Tel Aviv, Tamir Muskat is a musician, producer, and recording engineer. He has recorded and toured with several bands, including Firewater and Izabo. Muskat is also the cofounder of Vibromonk Records and Studios in New York City. He has written music for various films as a member of the instrumental trio Big Lazy, and toured with The White Stripes, John Spencer Blues Explosion, Reverent Horton Heat, and Tom Tom Club. His current band, Balkan Beat Box, takes a worldly approach to contemporizing the music of the band members' ancestors.
Margalit Oved Marshall
Los Angeles, CA
Margalit Oved has created more than forty-five dances as well as numerous musical scores for dances and a solo album for Folkways Recordings. She was the founder of the Margalit Dance Company, which toured throughout the United States. in the 1970s, 1980s, and 1990s. She later became the artistic director of Inbal, with whom she danced as prima ballerina for fifteen years, and began performing with Barak Marshall in the U.S., Israel, and Europe. Oved has performed her drum solos and theater-musical pieces at such spaces as the Kennedy Center and Royce Hall. She is also the subject of a Ford Foundation documentary film. In 2007 she received the Alliance for California Traditional Art's Living Cultures Grant to record rare Yemenite songs.