Artist Opportunities With Deadlines in April and May 2019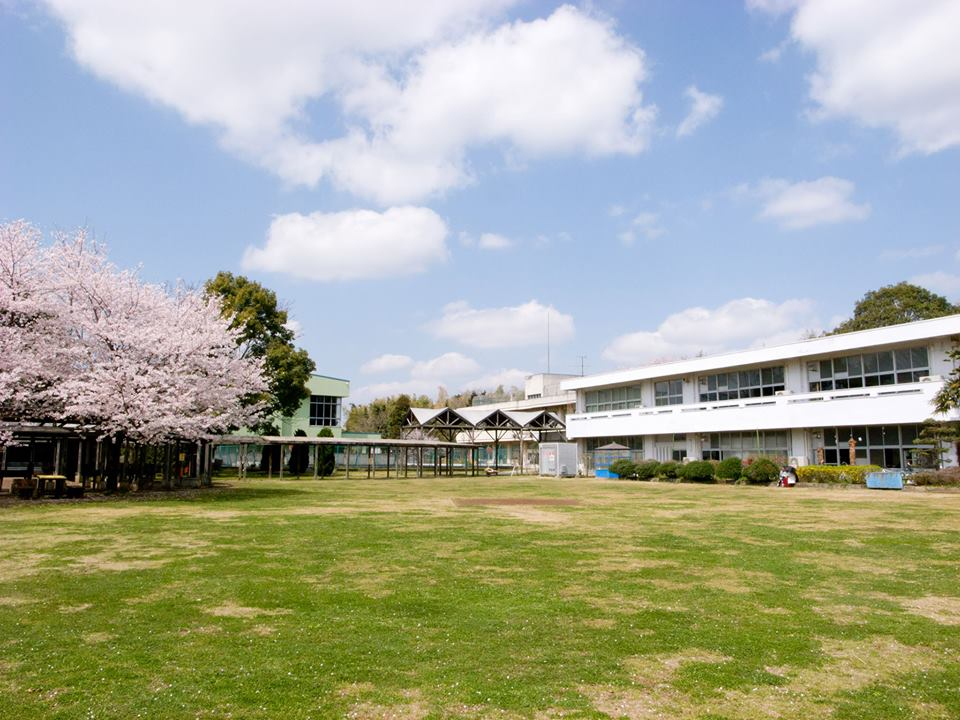 Every month, Creative Capital compiles a list of residencies, grant, and award opportunities as part of our commitment to sharing resources and opportunities for artists working in all creative disciplines. Upcoming opportunities range from a residency outside of Tokyo, Japan for emerging artists to a grant for nonprofits to present public art projects in the Bay Area.
Arts writers should apply to the Arts Writers Grant by May 20. The grant supports both emerging and established writers who are writing about contemporary visual art. Ranging from $15,000 to $50,000, these grants support projects addressing both general and specialized art audiences in four categories: blogs, articles, short-form writing, and books.
Sugar Hill Children's Museum Artist Residency
New York, NY
Deadline: April 15, 2019
Sugar Hill Children's Museum provides an 11-month residency for visual artists to engage with the local community—primarily children and their parents—culminating in a solo show at the museum.  The program provides a free, unfurnished 450 square-foot studio space, and a $7,000 honorarium.
---
Craft Alliance Center of Art + Design Artist Residency
St. Louis, MO
Deadline: April 15, 2019
This program supports emerging and mid-career artists working in craft disciplines to develop their artwork in a collaborative, community-based arts center. The residency comes with studio space, funds for professional development, access to the Center's curriculum, and a monthly stipend.
---
MAD Museum Artist Studios Program
New York, NY
Deadline: April 18, 2019
Museum of Art and Design is looking for young New York-based artists and designers to participate in their six-month residency with access to the studio, workshop and materials, and professional development opportunities. MAD provides one full-time resident with 40 studio hours per week and a stipend of $15,000. There are also opportunities for "daily" residents, working one day a week for six months, receiving a daily honorarium of $125.
---
Arcus Project Artist Residency
Moriya, Japan
Deadline: April 19, 2019
Emerging, international artists engaged in all disciplines are welcome to apply to this program based in Moriya, Japan about an hour outside of Tokyo. The program supports artists with accommodation, studio space, and a stipend of ¥630,000.
---
Whiting Foundation Creative Writing Grant
Deadline: April 22, 2019
The Whiting Foundation Creative Nonfiction Grant of $40,000 will be awarded to up to eight writers in the process of completing a book-length work of deeply researched and imaginatively composed nonfiction for a general readership.
---
Adaptations Residencies at A Studio in the Woods
New Orleans, LA
Deadline: April 22, 2019
Artists of all disciplines are invited to propose work and public engagement around the topic of climate-driven adaptations, using the New Orleans region as inspiration. These six-week residencies provide artists with space, stipend, scholarship, and staff support to foster critical thinking and creation of new works.
---
Guttenberg Arts Space and Time Artist Residency
Guttenberg, NJ
Deadline: April 28, 2019
The three-month residency provides space and time for artists to develop their projects. Artists will have access to the facility's presses, silkscreen supplies, and other work spaces. The program supports artists with a $1,200 stipend to cover material, travel, and housing.
---
Triple Canopy Publication Intensive
New York, NY
Deadline: April 28, 2019
Artists, writers, designers, and arts administrators are welcome to apply to this free two-week program in the history and contemporary practice of publication.
---
The Latinx Project Call for Curatorial Projects
Deadline: April 30, 2019
The Latinx Project is launching a curatorial program open to curators, scholars, and artists to develop curatorial projects exploring issues and topics of relevance to the Latinx Project's evolving community. The program supports curators with a stipend of up to $10,000, resources to pay artists, and exhibition space.
---
Akademie Schloss Solitude Artist Fellowships
Stuttgart, Germany
Deadline: April 30, 2019
International artists working in all disciplines are welcome to apply for this fellowship to further the development of projects. The program provides support through accomodation, meals, a €1,200 monthly stipend, and more.
---
Council AFIELD
Deadline: May 12, 2019
Council launches a new open call to support individuals engaged in social and artistic experimentation with seed funding of $1,500, and mentorship.
---
Abrons Arts Center AIRspace Residency
New York, New York
Deadline: May 22, 2019
Visual artists are eligible to apply to this nine-month program, which comes with semi-private studio space, studio visits, access to the gallery, a $1,000 stipend, and more.
---
Rainin Foundation Open Spaces Program
Bay Area, CA
Deadline: May 31, 2019
The Open Spaces Program is intended to support nonprofits to partner with artists to create temporary, place-based public art projects in the Bay Area, CA. Grants range from $50,000 to $200,000.
---
Access Arts/School of Service Residency
Columbia, MO
Deadline: rolling basis
Artists will receive studio space and accommodations in exchange for 10-15 hours of service to the Columbia community in the form of education, outreach, and maintenance. Some materials are provided, and residencies can range from three months to one year.
---
Foundation for Contemporary Arts Emergency Grant
Deadline: rolling basis
Do you have an unanticipated opportunity to present your work? Did you incur an unexpected expense that you didn't budget for? The Foundation for Contemporary Arts offers Emergency Grants between $200 and $2,500 for visual and performing artists. They review applications once a month, so you can quickly take advantage of momentum or solve any budget errors.
---
Gottlieb Emergency Grant Program
Deadline: rolling basis
This emergency grant provides financial assistance to painters, printmakers, and sculptors whose needs are the result of an unforeseen incident, and who lack the resources to meet that situation.
---
Other Resources
Designed for artists of all disciplines and at all career stages, Creative Capital's professional development online courses are taught by highly-trained and experienced workshop leaders, successful artists and arts professionals who share practical tips and tools, case studies, and personal examples from their own experience. Register for upcoming educational programs and workshops.
Residency Listings:
Resartis
Rivet
Artist Communities
Trans Artists
Funding, Grants and other Financial Opportunities:
Foundation Center
Women Arts
---