Chapter & Verse: The Gospel of James Baldwin
---
Meshell Ndegeocello is a bassist, vocalist, and songwriter whose prolific output spans a wide range of genres, at once lush and investigative, subversive, and sublime.
Artist Bio
---
An ever-evolving work by Meshell Ndegeocello, Chapter & Verse: The Gospel of James Baldwin pays homage to James Baldwin by creating a shared space for reflection, conversation, and social change. Ndegeocello's transformative music and collaborative spirit ignites this genre-bending performance: a church service, a concert, a celebration, a testimonial, and a call to action.
---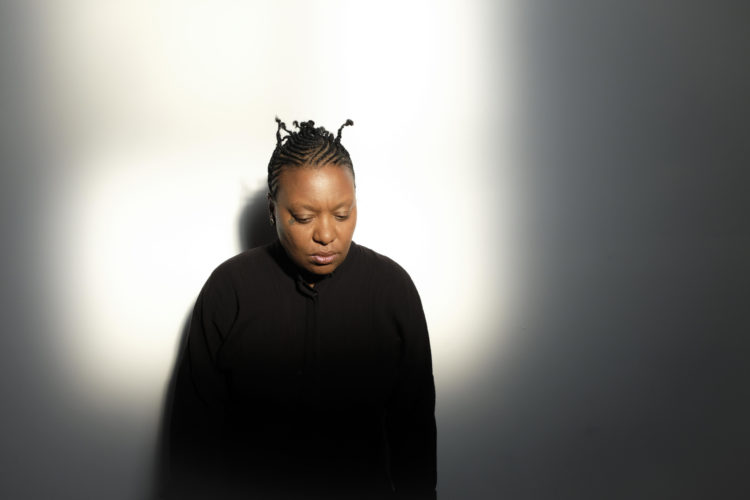 Meshell Ndegeocello
Brooklyn, NY
Meshell Ndegeocello is a bassist, vocalist, and songwriter, whose music incorporates a wide variety of influences: funk, soul, jazz, hip hop, reggae, and rock. She describes her ritual of music-making as a place of "refuge from one storm too many." She has garnered critical acclaim throughout her career, including ten Grammy Award nominations. In 2016 Ndegeocello began a new multi-disciplinary collaboration, Can I Get a Witness: The Gospel According to James Baldwin, an evolving work of performance art inspired by The Fire Next Time, Baldwin's 1963 polemic about race in America. A preliminary version of Can I Get a Witness premiered at Harlem Stage in 2016. Ndegeocello has worked with The Rolling Stones, Prince, Madonna, Chaka Khan, Terrence Blanchard, and Cassandra Wilson. She has also collaborated with Billy Preston, John Mellencamp, Missy "Misdemeanor" Elliott, Redman, Lizz Wright, Lalah Hathaway, Zap Mama, Cody Chestnut, Toshi Reagon, and many others.
---