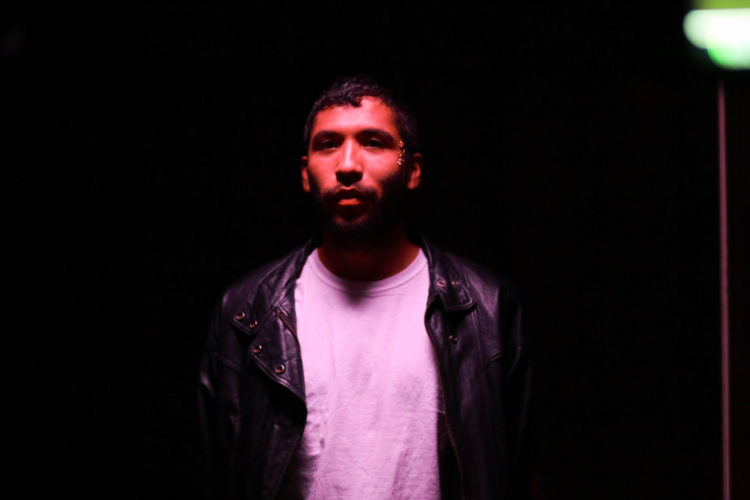 randy reyes
Brooklyn, NY
randy reyes (they/them) is a queer, Afro-Guatemalan choreographer, performance artist, brujx, and healer born in New Jersey (Lenape territory) and now based and making love and art in the San Francisco Bay Area (Ramaytush Ohlone territory). reyes is interested in choreography as a process of excavation, task as meditation, psychosomatic work (working directly with grief, joy, rage, and praise), Chinese Energetics, and getting messy by conjuring contemporary rituals within quotidian and natural landscapes. reyes explores the notion of club spaces as sites of generative dissonance and asks, "Are we celebrating or mourning or both? How do we prepare for the not yet seen?" questions directly inspired by their time listening and exchanging with Jeanne van Heeswijk, Rick Lowe, and Tania Bruguera while they were a Creative Dissent Fellow at the Yerba Buena Center for the Arts during the summer of 2017. Their practice and choreographic platform integrates ecology (as it relates to trauma, healing, the environment, perception, spirituality, BIQTPOC identity); choreography (that uses contemporary dance, structured improvisation, somatic, and ritual-based forms); and socially-engaged praxis (that bridges movement research to broader communities, fields, and discourses through performance). reyes frames performance as transmission and as acts or offerings of radical reciprocity, generosity, vulnerability, and love. In 2019, reyes has been awarded a National Association of Latino Arts & Culture Artist Grant, a Dancers' Group CA$H Grant, an Impulstanz | danceWEB scholarship, a Princess Grace in Choreography Fellowship Award, and was selected as a Choreography in Mentorship Exchange Mentee to work with mentor, Margaret Jenkins. reyes currently co-directs two performance collectives in the Bay called LXS DXS and the BIQTPOC Performing Artist Hive.
Encuentro 33: LINE/AGE | Queer Neuro-Cognitive Architectures Hidden in Plain Site(s)
---
randy reyes is a queer Afro-Guatemalan brujx-choreographer who implements choreographic structures in service of activating their interests in ecology, choreography, and socially-engaged praxis.
Artist Bio
---
Encuentro 33 is a multiphase project created in partnership with a core group of Black, Indigenous, First-Generation, Queer, Trans Artists of Color in the Bay Area, nationally, and abroad to develop a series of performances centering ecology, lineage, and ritual through a choreographic lens. These works provide infrastructure for bringing reyes' vision of opening La Escuela de Corporealidad y Artes Sutiles (working title) to fruition. La Escuela seeks to center the voices of BIQTPOC survivors, artists, activists, healers, and herbalists and to become a space where we can come together to co-create alternative realities, paradigms, and infrastructures that serve to amplify our collective liberation. La Escuela will be a multidimensional shape-shifting space that takes the form of a queer club, healing center, choreographic research incubator, performance venue, and land based-initiative that is designed by and in service to Black, Indigenous, Queer Trans, People of Culture (BIQTPOC) and allies.